Skin-friendly Silicone Film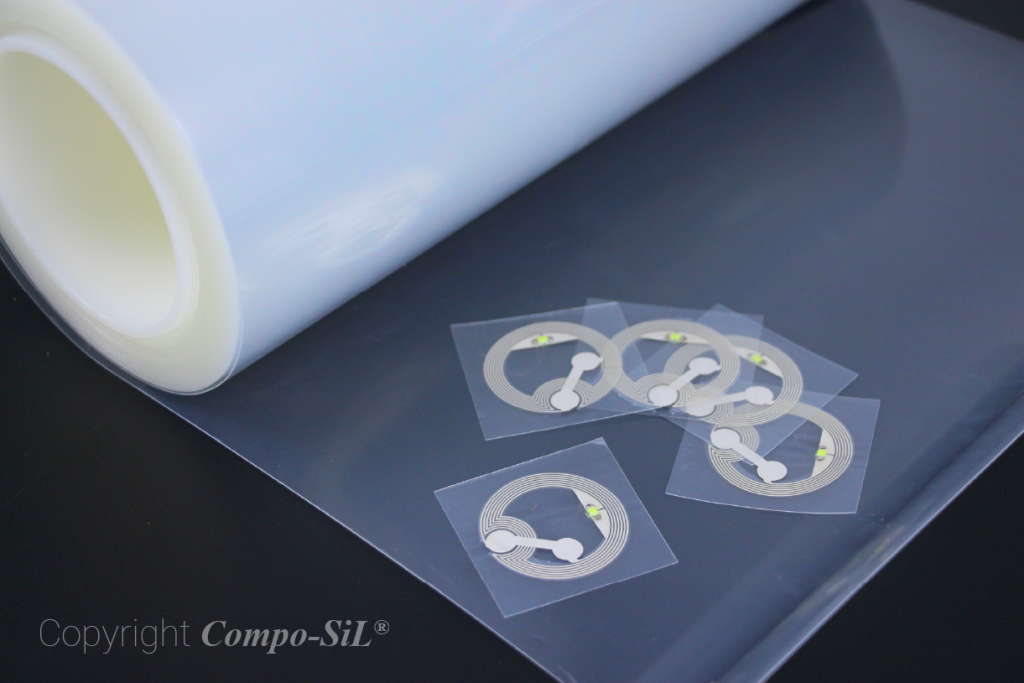 Compo-SiL
®
Skin-friendly Silicone Film (KF series) is a thin film that can be stuck onto the skin with soft contact and great adhesion force. Due to these advantages, our KF series can be applied to medical use.
Compo-SiL
®
KF series is

 
skin-friendly
, which solves the problem of mechanical stiffness of wearable devices. The electronic devices can be integrated with our silicone based polymeric substrate to realize the system on polymer concept.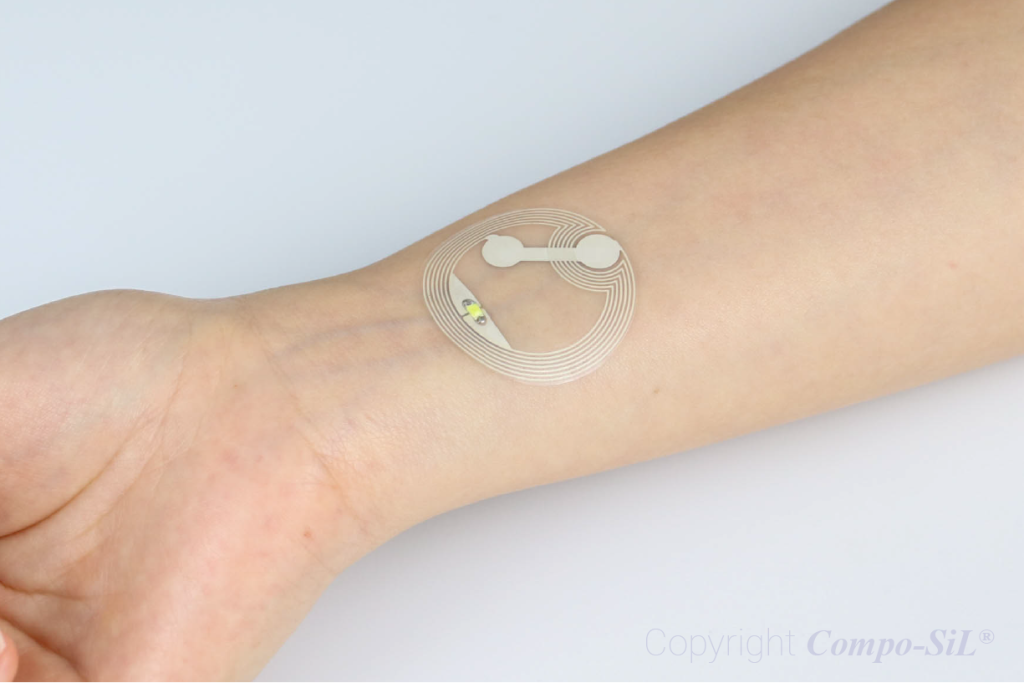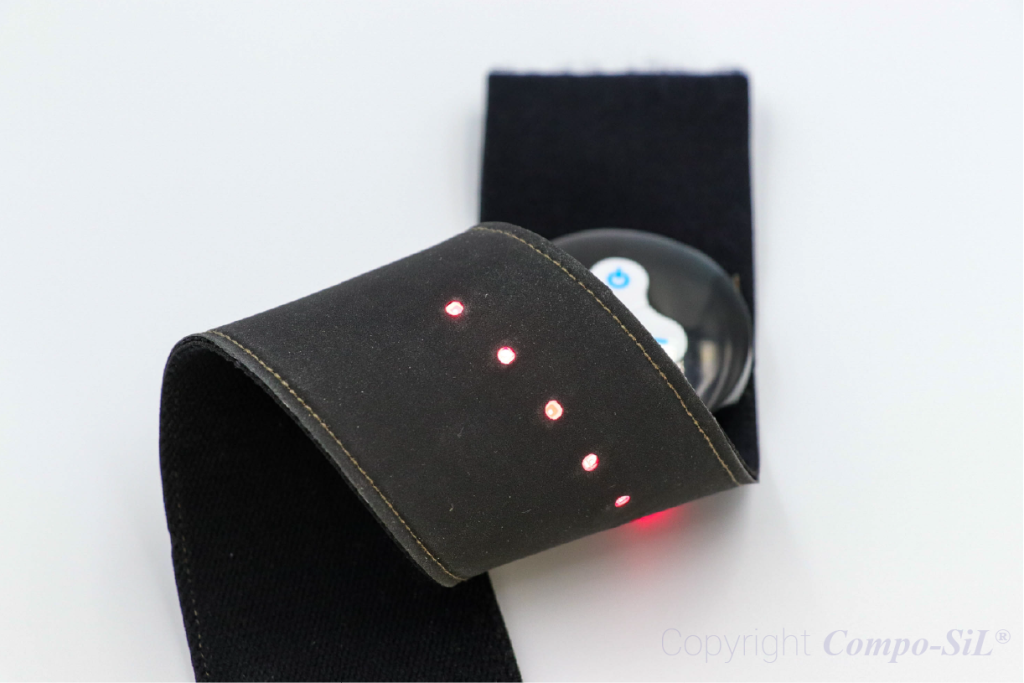 Applications
●Flexible, soft, stretchable and wearable electronics
●Medical and healthcare industry, ranging from basic healthcare monitoring to clinical diagnosis of disease states
The skin-friendly material is a trend for the manufacturers. The outer layer of skin, or epidermis, is capable of stretching up to 15% with an elastic modulus that can range from 10 KPa to a few hundred KPa.