Trending of the textile industry has been changing for decades. In recent years, new sustainable materials are ideal options to the brands or manufactures. As the demand of high efficient production increases, printing technology is also a new trend for textile industry. Regarding the latest trend, 
Compo-SiL
®
solves the silicone printing problem, which makes it a perfect choice for textile industry.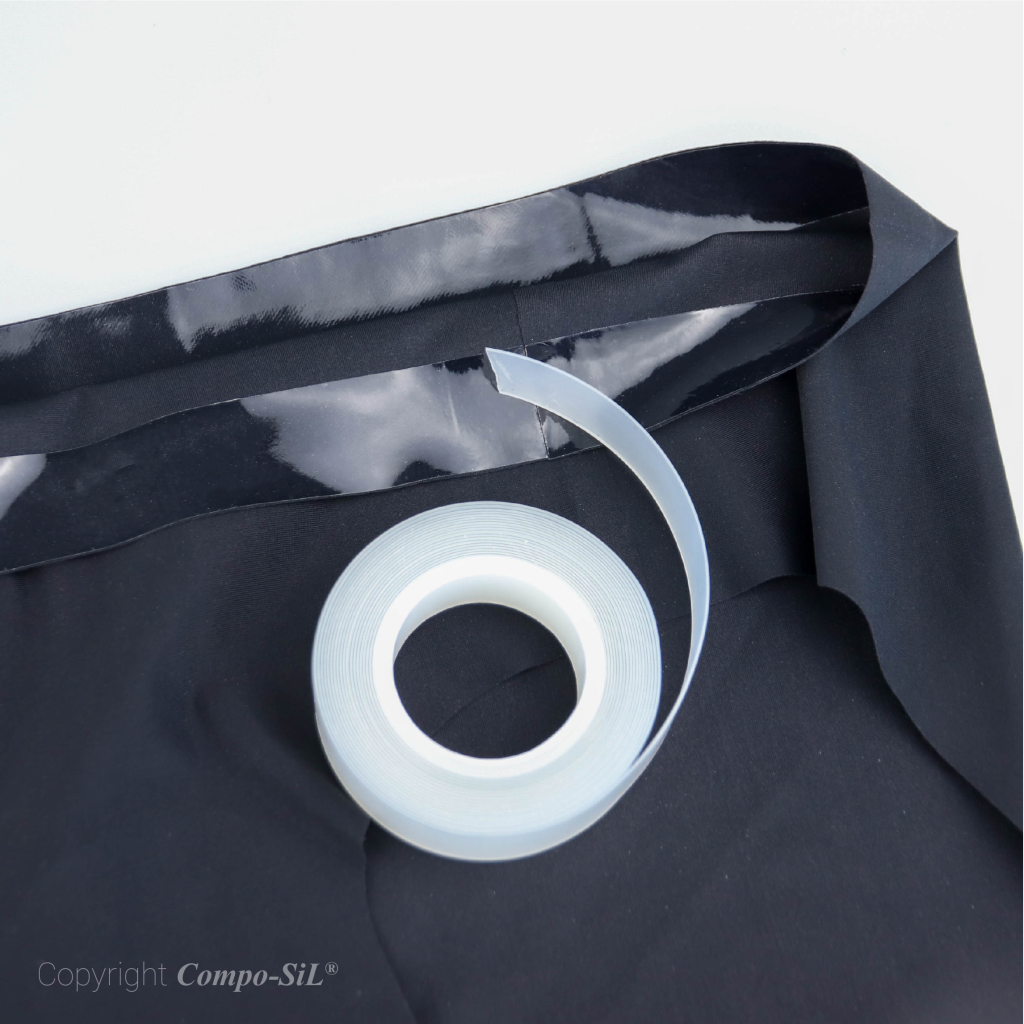 Compo-SiL®can be applied on the inner layer of underwear, tights or any intimate clothing as anti-slip strip function. The skin-friendly property of silicone is the ideal option for sensitive skin. It will not cause allergy even after a long-time wearing. These strips are elastic and resilience, which prevent the garments from deforming after long-time stretching.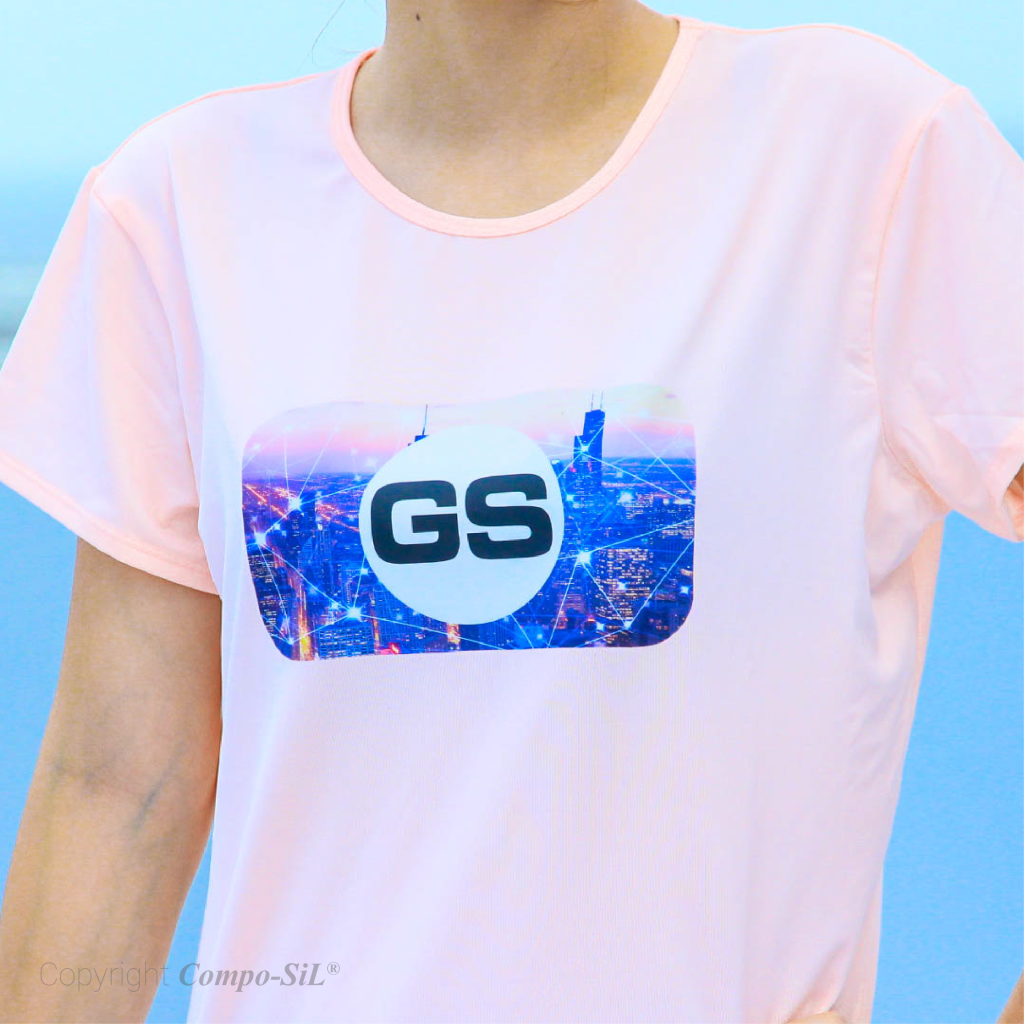 Digital printing can be applied on Compo-SiL®through roll-to-roll process. Different from handicrafts or screen printing, digital printing presents detailed design. The limitation of product size is no longer a problem too. After printing and die-cut, Compo-SiL®can be heat-pressed on apparel or other textile, providing more design ideas. Moreover, the silicone surface will not degrade after a frequent wash or sun drying.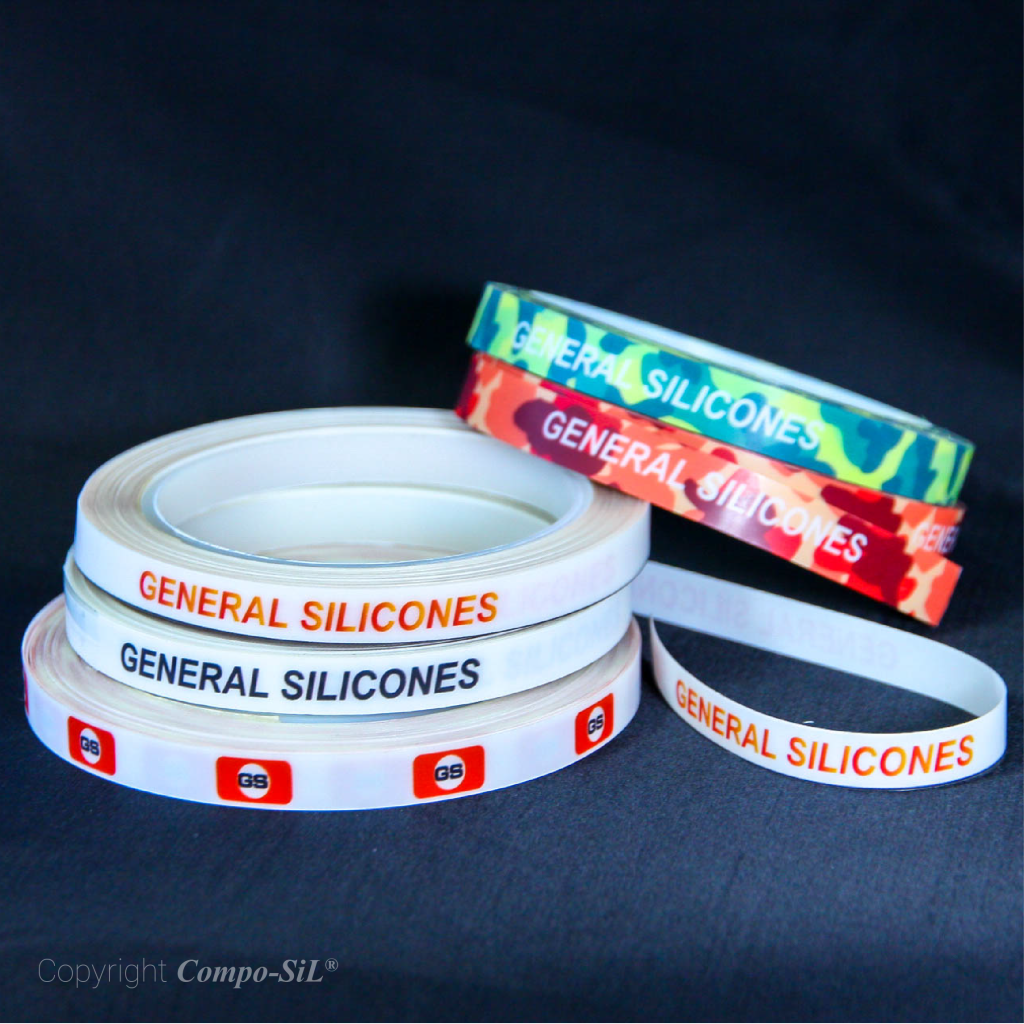 Compo-SiL
®
can present diverse and detailed logo design as a logo strip used, which helps to enhance the brand awareness. 
Compo-SiL
®
logo strips are lighter and thinner than traditional webbing.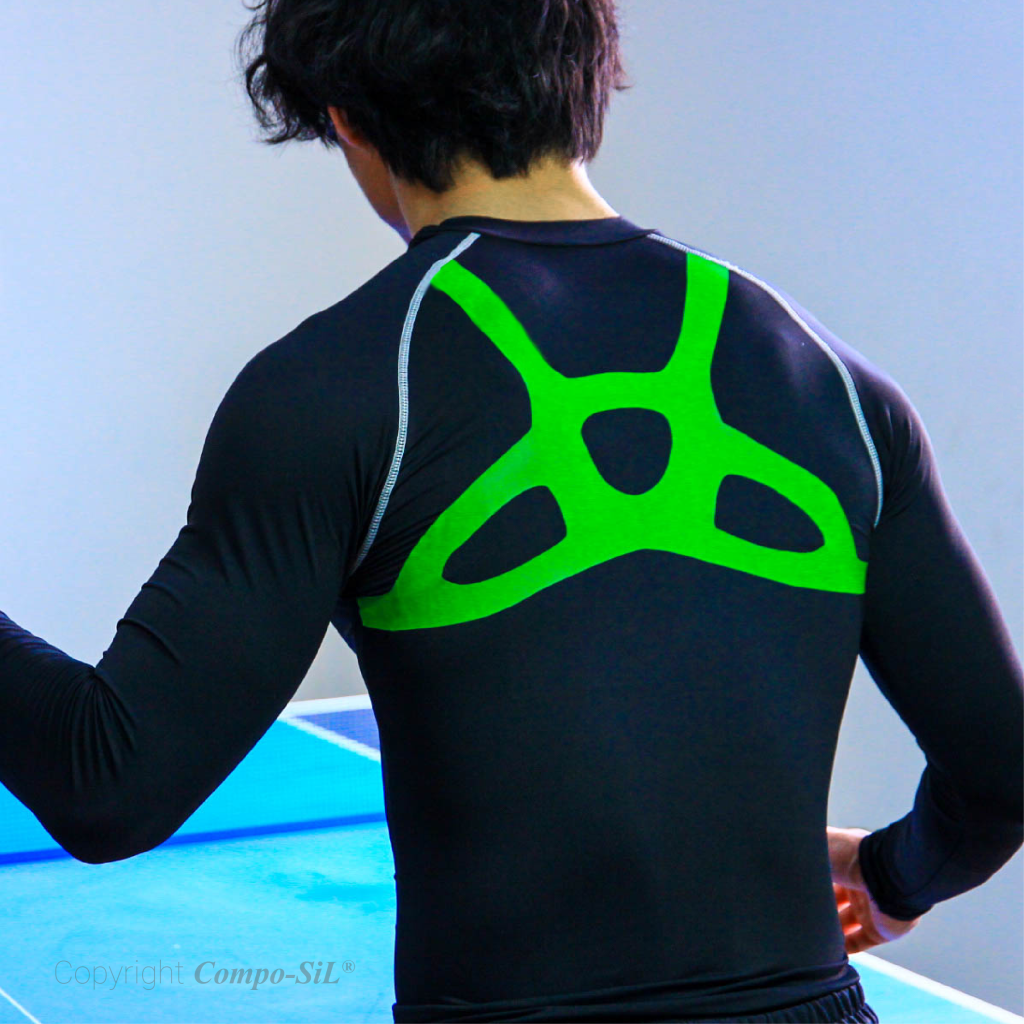 Functional Protective Strip
Compo-SiL
®
functional protective strip has excellent resilience. It can be heat-pressed on tights or compression garments and provides the same feature as athletic taping, which protects the athletics from injury, helping them have a good performance. 
Compo-SiL
®
 based protective strip won't cause sticky hand feeling as well due to the water-resistant advantage.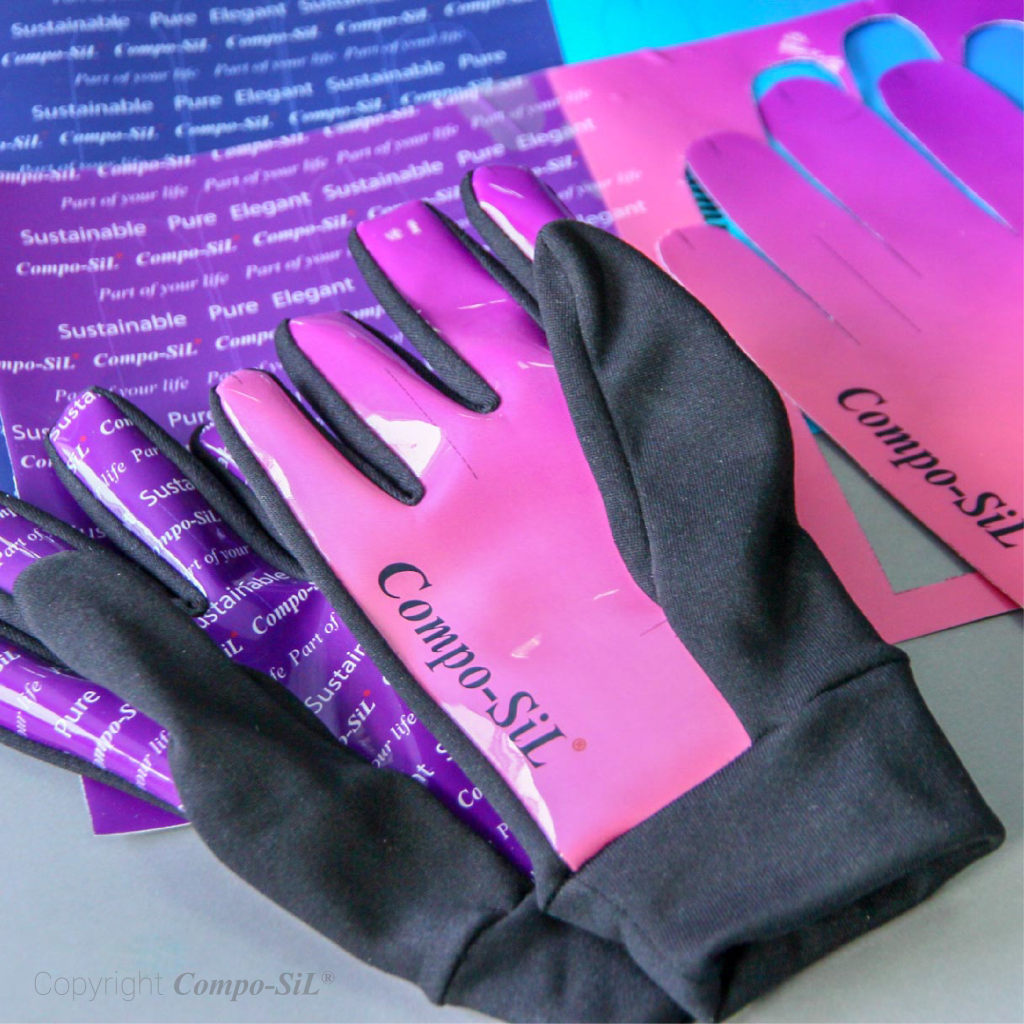 The anti-slip and softness properties make 
Compo-SiL
®
an ideal material for sports or all kinds of functional gloves. The direct heat-press method replaces the traditional process of liquid silicone printing, improving the efficiency of production process.
Want to learn how we could help?