Flexible Hybrid Electronics (FHE)
Flexible Hybrid Electronics (FHE) is one of the technology trends for the future and it is now applied in variety of areas like healthcare or automotive. As an innovative pioneer,
Compo-SiL
®
is able to be applied on the FHE with silicone printing and adhesion technology, providing more possibility of silicone film.
What

Compo-SiL

®

Brings to FHE
✔Roll-to-roll (R2R) manufacturing available
✔Laminable
✔Printable
✔Waterproof
✔Wearable electronic design
✔Substrate of Flexible Hybrid Electronics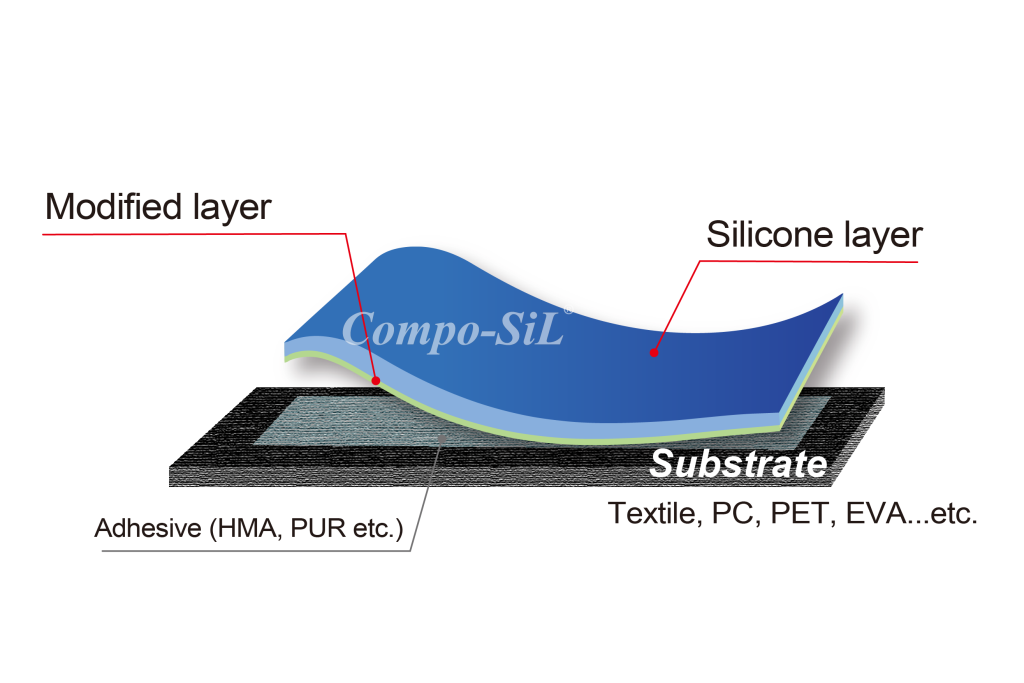 Smart Textile Application
✔Eco-friendly substrate
✔HMA bonding
✔Clothing and fashion technology
Electronic Skin application
✔Bi-layer thin film structure
✔Great adhesion force
✔Stretchable
✔Medical grade silicone gel (reusable)
✔Seamless skin integration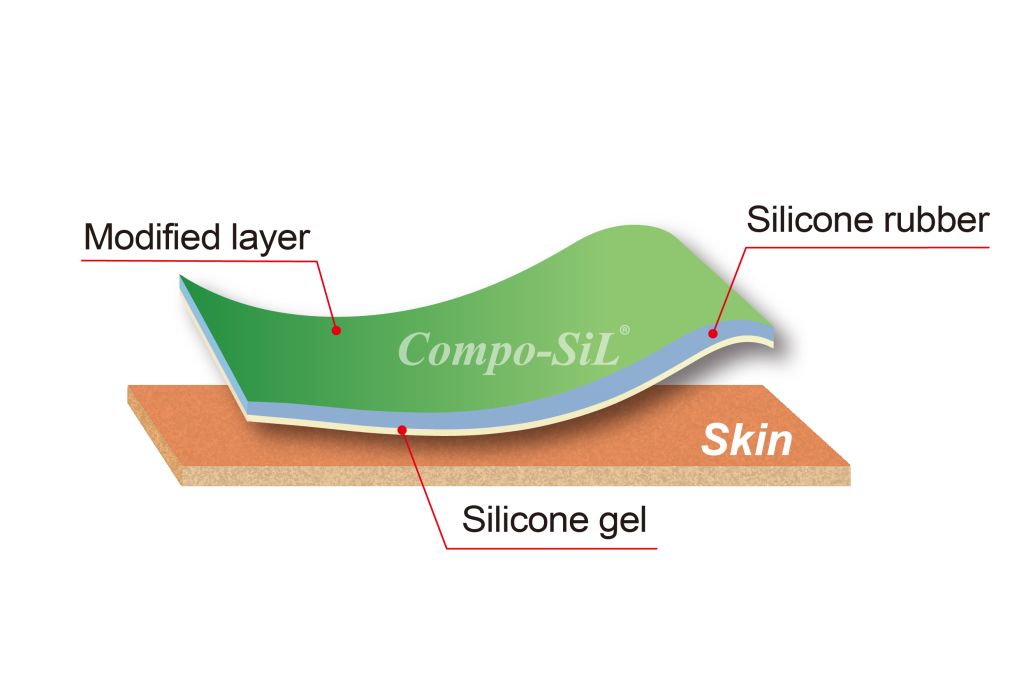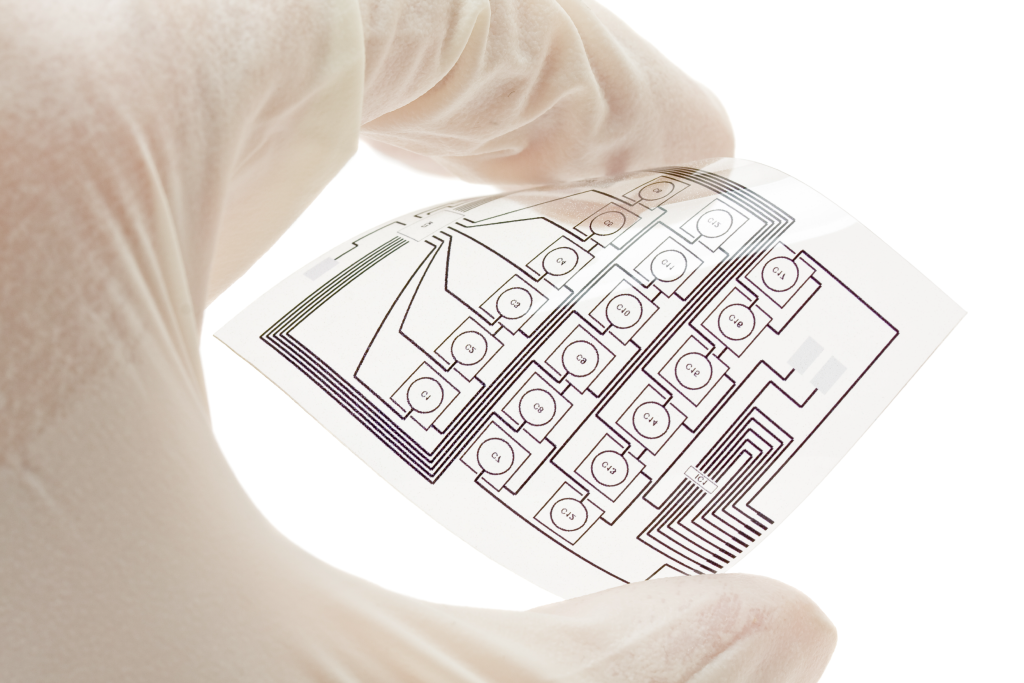 ✔NFC skin
✔Encapsulation for circuit
✔Flexible heater
✔RFID circuit
✔LED band
✔Eletroluminescent (EL)
Want to learn how we could help?